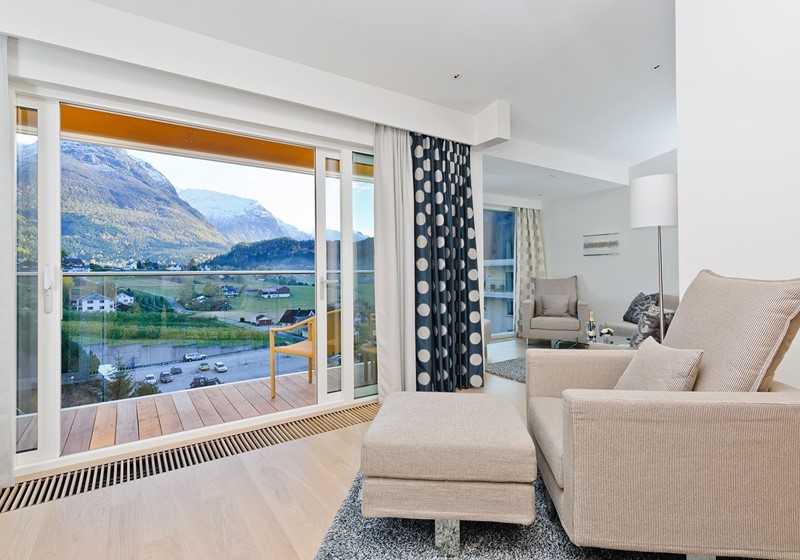 In the 7th floor you'll find the "Lisjeskåla" Suite, with a view of Lodalen Valley and Mt. Skåla. Located in a quiet wing of the hotel, this suite is elegant and spacious of a high class. The suite has comfortable lighting and a private balcony. This suite is perfect for couples who want quality time together, or those who want peace and quiet alone. "Lisjeskåla" has both a shower and a bathtub. The stay of course includes entrance to Alexandra Bath, gym, bathrobe and slippers. If you order on our website, dinner is included.
It is not possible to have a dog in this suite.
"Lisjeskåla" includes
Breakfast buffet
Entrance to Alexandra Bath
Entrance to the gym
Size 50 square meters
7th floor with a view of Mt. Skåla and Lodalen Valley
Balcony
King size bed (180)
Bathroom with bath and shower
Bathrobe, slippers and basket with bath towel
Hairdryer
Desk and chair
Internet
Nespresso coffee machine
Minibar
TV
Wardrobe
No extra beds are possible in this room category. Smoking is not allowed.