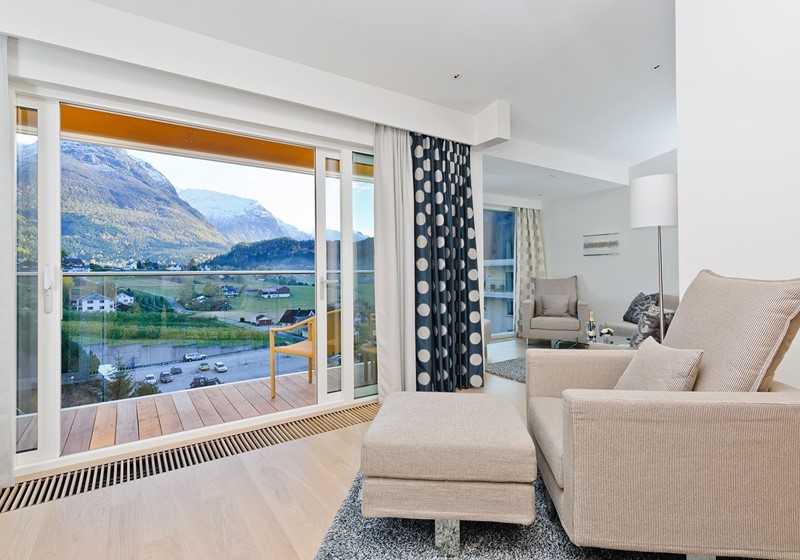 In a separate wing, you will find our "Little Skåla" suite with a view of mountains and Loen valley. This is a calm department, with elegant rooms - upscale and reserved for adults. 
Modern design in the interior, furniture, art, and illumination. Parquet floor, balcony, and a large flat-screen TV. No extra beds. 
Dogs or pets are not allowed in this room. 
50 square meters
Spacious bathroom
Hair drier
Minibar
TV
Nespresso coffee machine
Desk

Free high-speed, wireless Internet access

Bathrobe and slippers
Basket with towels
View to the mountains and Loen valley
7th floor
Balcony
High standard
No extra beds
Free entrance to Alexandra Bath
No pets allowed