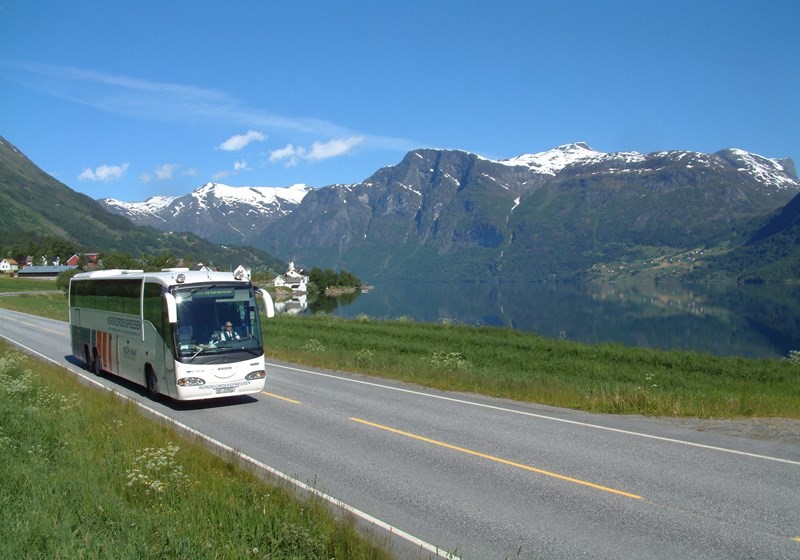 Travel by bus or boat
From Bergen there is express-boat every day to Måløy. From there you can reach Loen by bus. 
Hurtigruten is a beautiful boat-trip from Bergen along the coast of Western Norway. Stops in MÅLØY, ÅLESUND and GEIRANGER.
Timetables for express-boat: skyss.no
Visit Skyss.no for timetables with bus, boat or ferry in Western Norway. 
Express-busses daily to Loen from Bergen, Trondheim and Oslo. See Vy.no for timetables and fares.
For large groups we can arrange with charter boat all the way from Bergen to Loen,
or charter boat from Aalesund/Vigra to Øye, and bus from there to Loen.