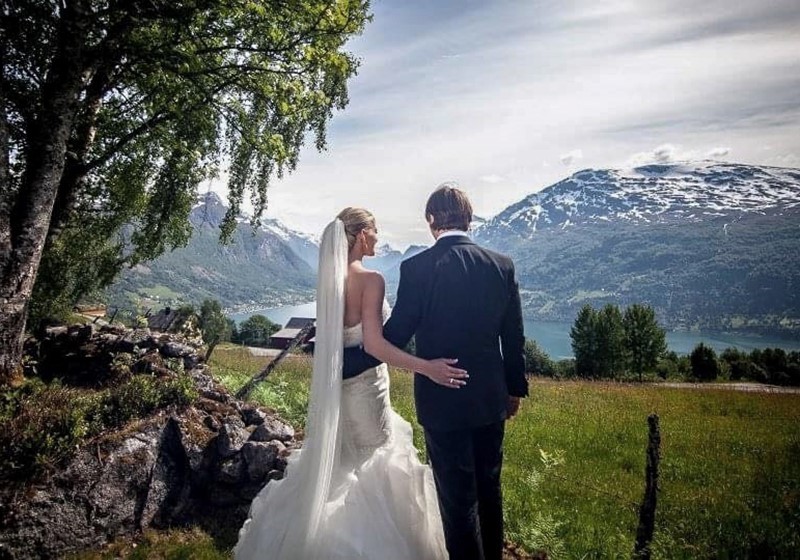 Loen Church is a beautiful and intimate church, only 5 – 10 minutes walk from the hotel. 
If you would like to hire a priest or Loen Church, we would be pleased to get you in touch with the Church Office and priest.
A marriage in the open air in our large garden or out on the terrace will also make a beatiful surrounding for the wedding. Or how about marrying high above the fjord at Mt. Hoven? We make all the practical arrangements and do the planning of tables, decorations and schedule together with the bridal couple.