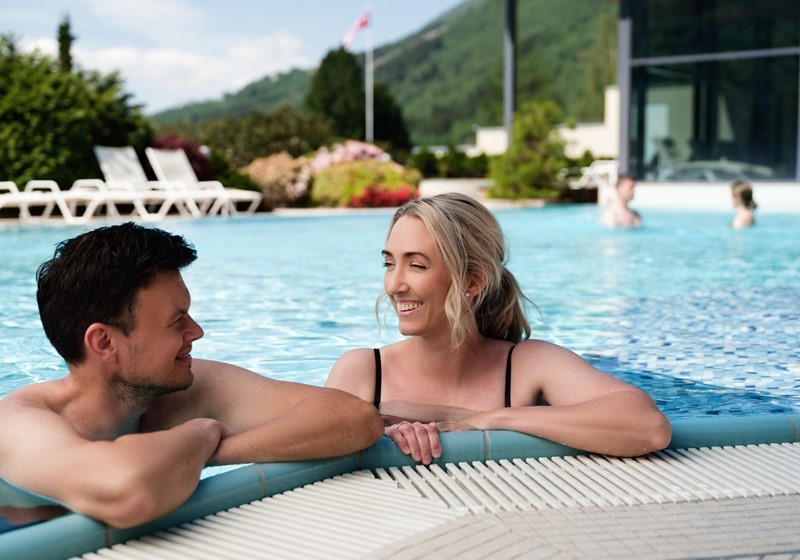 In 3700 square meters, we can offer a large outdoor swimming pool and indoor waterslide. The pools are heated all year, and the outdoor pool has various massages. 
Indoor and outdoor jacuzzi, and indoor sun-area. 

Several children pools inside and outside, with fontains, waterslides, shower and grotto.
Practical information
Alexandra Bath & Spa is for the time being reserved for our staying guests, after check-in, and before check-out. It is not allowed to bring drinks or glasses into the Bath & Spa.