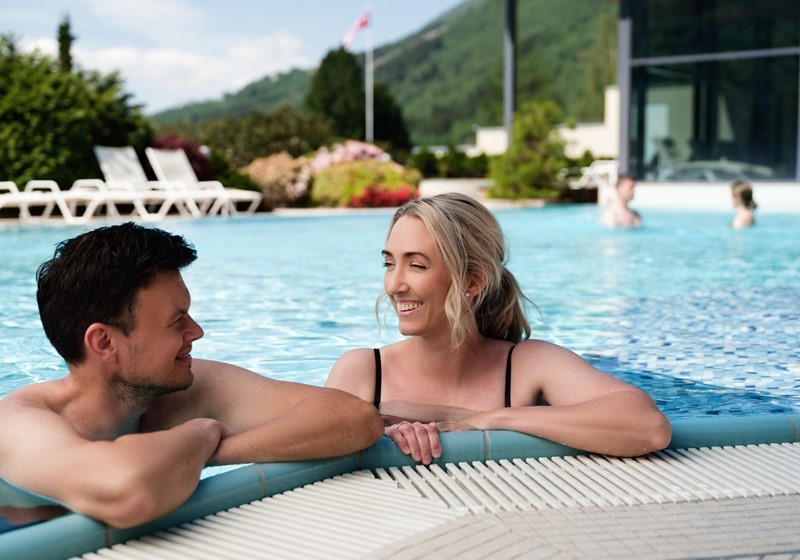 In 3700 square meters, we can offer a large outdoor swimming pool and indoor waterslide. The pools are heated all year, and the outdoor pool has various massages. Indoor and outdoor jacuzzi, and indoor sun area. Several children's pools inside and outside, with fountains, waterslides, showers, and a cave.
Opening hours
Daily from 8 am to 8 pm 
Practical information
Bath & Spa is mainly for visiting guests, after you have checked in and before you check out. Monday-Thursday until 16:00, non-resident guests are also welcome to book a Spa treatment. Those having treatment can then also use the facilities in Alexandra Bad & Spa. 

This offer does not apply during holidays and in the summer season (22 June-20 August).

Read more about this.
Showering before a visit to the Alexandra Bath & Spa is mandatory
You are responsible for personal belongings and clothing that are in the wardrobe during your visit
All toddlers must use bathing diapers in the pool. This can be purchased at the spa shop.
It is not allowed to bring drinks or glasses into the Bath & Spa. 
Please note: All swimming is at your own risk. Children under the age of 15 are only allowed in the Bath accompanied by an adult.