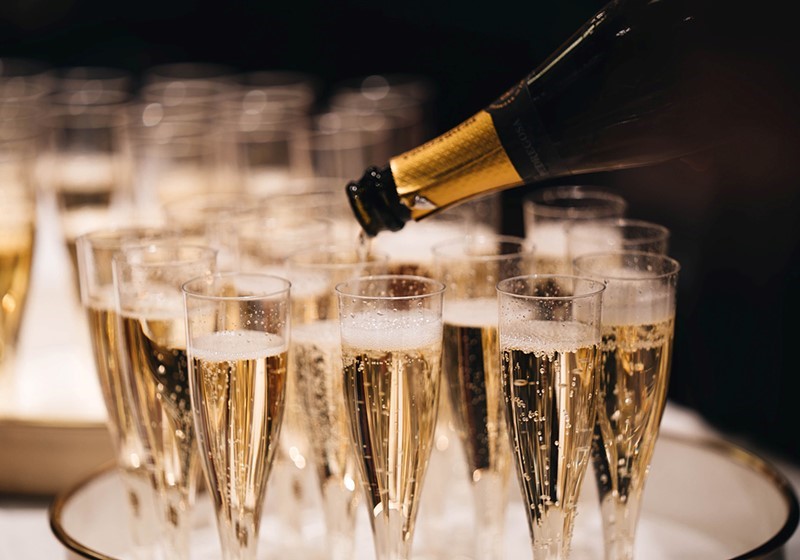 Reception with aperitifs and snacks
While the bridal couple perpetuate memories together with the photographer we will take care of your guests. We serve the aperitif in the lounge, in the garden, outside in the marina or at the terrace. We may also serve fruit or finger food - small delicious apetizers to prepare for the wedding dinner. 
Wedding menu
Our chef has composed several tasteful menus to choose from, both three, four and five course menues. If you have other wishes we would be pleased to adjust. We also offer childrens menus.
Beverages
When the menu is set, our F&B Manager will recommend corresponding wines to complete the culinary experience. We also offer a variety of non-alcoholic products.
Coffee and cakes
Order a grand wedding cake! Marzipan, white chocolate or fresh fruit - the choice is yours. If you would like more cakes, you can choose from our cake menu. If you buy all the cakes from us, you only pay a cost per person for coffee.
We also offer a large selection of liquor to the coffee.
Drink coupons
If you would like to buy a round or two in the bar, we would be pleased to make drink coupons for the guests to use. You decide the maximum amount per coupon and you only pay for the actual consumption.