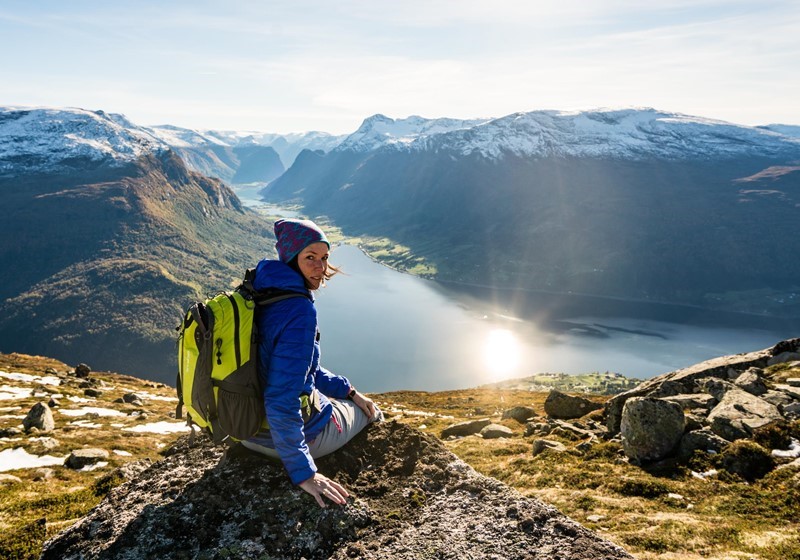 The mountain areas around Loen offer a large selection of hiking possibilities with various degrees of difficulty and length. The walks vary from easy access paths to more challenging terrain. You can also walk on your own, or join a guided tour. Hiking during spring, summer, and autumn, or skiing in winter. 
Hiking from Loen Skylift
Wonderful hiking trails are waiting for you as you arrive at Mt. Hoven with Loen Skylift. All trails with magnificent views of the fjord landscape and Jostedalsbreen National Park. Choose between easy short hikes and more challenging full-day hikes. The trails are waymarked and signposted by international standards. High quality and sustainability are key factors. Read more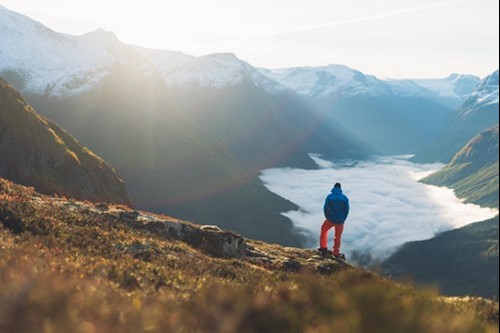 Mt. Skåla (1848 m.a.s.l.)
Skåla is regarded as Norway's highest mountain peak, which has its foot in the sea. The mountain is 1848 meters above sea level in Loen and has been a popular mountain destination for years. Read more.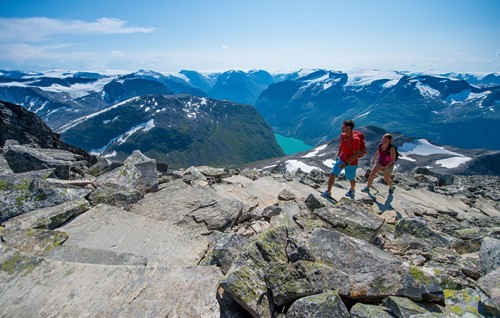 Heading for Mt. Skåla. Photo: Sverre Hjørnevik
Rakssetra Mountain Farm. Photo: Åsta Torsnes