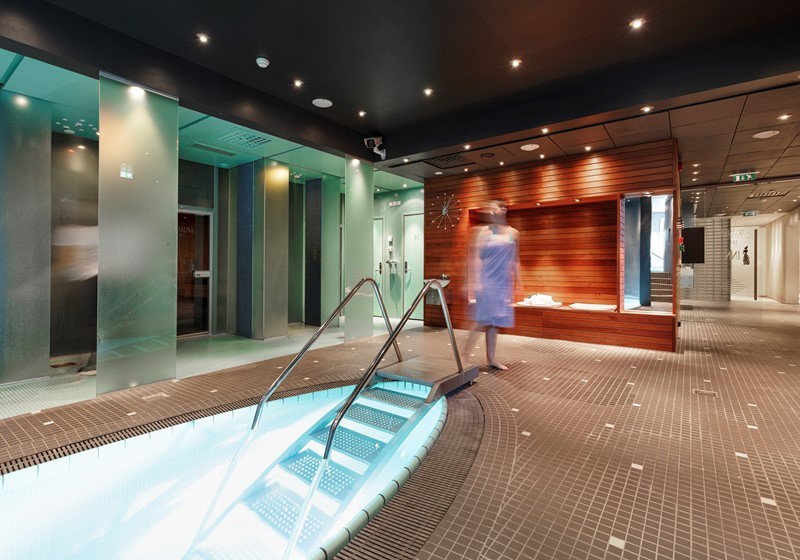 SPA (Salus per aqua) means "health through water" and has for centuries involved mineral-rich water, heat, and relaxation. We have built our Spa with your well-being in mind. Our goal is to provide body and soul with care and relaxation. Our highly qualified therapists will take care of you with a broad range of treatments suitable for both men and women. 
Please note that Alexandra Bath & Spa is reserved for our staying guests, and is available after check-in and before check-out. It is not allowed to bring drinks or glasses into the Bath & Spa. 
Pleas note: All swimming is at your own risk. 
Choosing treatments
If you are unsure of what would suit you best, we will be happy to provide some advice. We promise that after a visit you will feel better equipped to face a busy and demanding life. Here you will find our full SPA Menu (treatments)
Opening hours & Prices
Our Spa is open every day from 08.00 to 20.00 for our staying guests. Entrance only for adults over 18 years. Entrance NOK 210,- per person for staying guests (Monday-Thursday) and NOK 295,- per person (Friday-Sunday and during holidays).