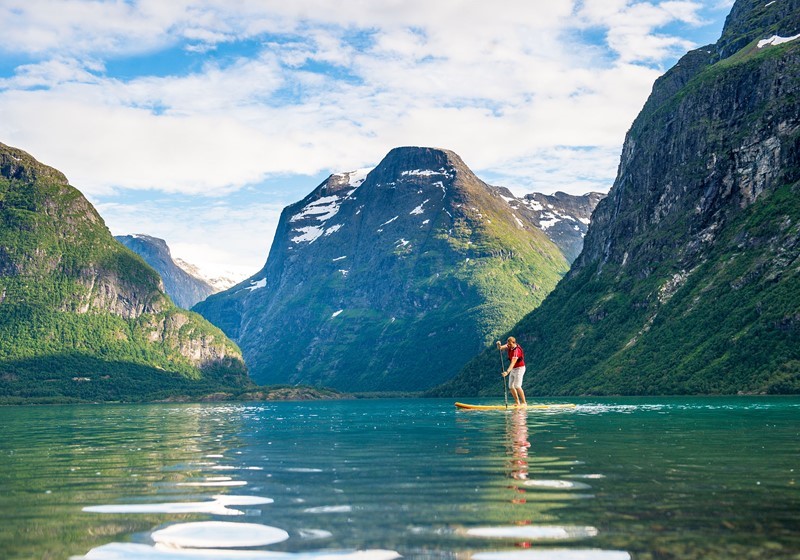 Loen valley with its wild nature and dramatic history is one of the big attractions in the area surrounding Alexandra. Go by bicycle, hop on the shuttle bus or drive along the Loen Lake. You can also enjoy a boat trip with MB Kjendal on Lake Loen.
The impressive Kjenndal Glacier lies at the end of the valley, and on your way there, you can go fishing in the green Loen Lake.
MS Kjenndal II can take 100 passengers. It is 24 meters long and 4,40 meters wide. Please contact post@kjenndalstova.no or call: +47 905 34 087. (Summer: +47 918 48 767)Read more about the boat and timetables at www.kjenndalstova.no
At the end of Loen Lake you will find Kjenndal Café, open all summer. Please find more information on www.kjenndalstova.no 
Loen Valley got known for the big avalanches and tidal waves early this century, that wiped out a whole community twice. Read more about the Lodal catastrophes in 1905 and 1936.