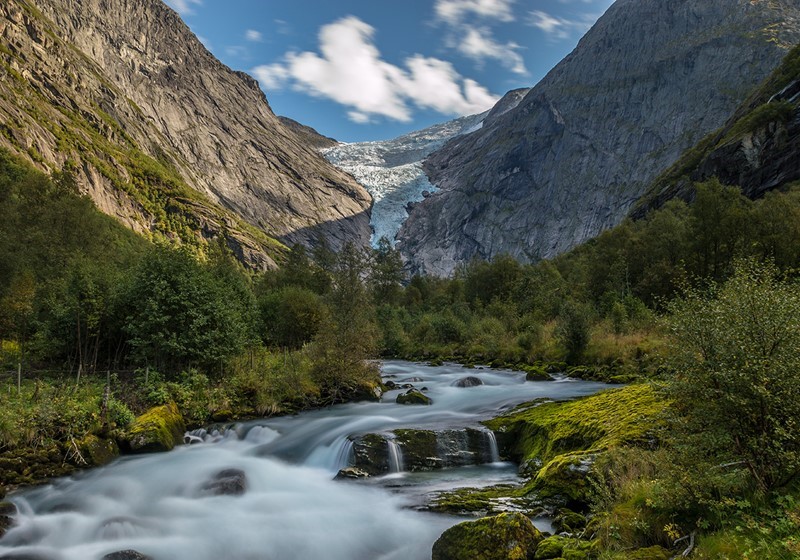 Try a "Troll" car to the glacier, or enjoy a refreshing walk from Briksdalsbre Mountain Lodge.
Prices: 
El-car ("Troll") to the glacier NOK 240,- pr person (both ways)
This should be ordered on beforehand.
In addition you find a large restaurant, café and a souvenir shop. 
Maybe a boat safari on the lake in front of the Briksdal Glacier ?
Please find more information at www.briksdalsbre.no
or www.briksdal-adventure.com