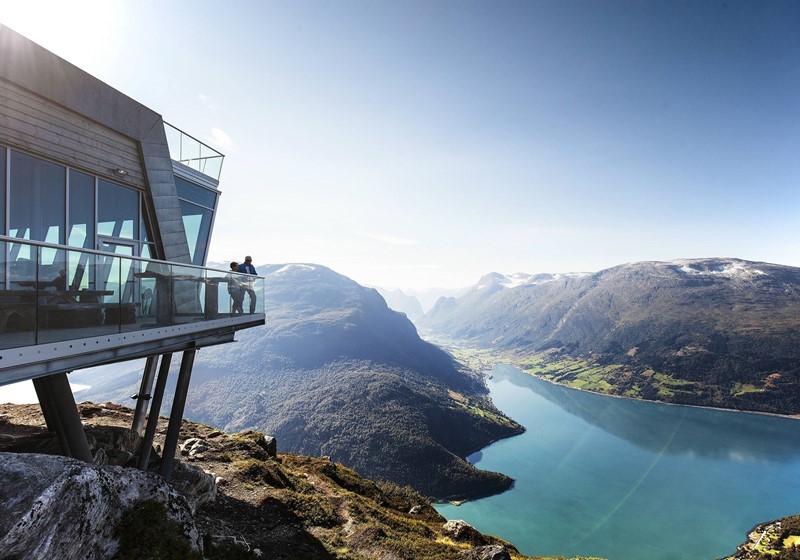 Enjoy a good meal with local ingredients, at the edge of the cliff, with a wide panoramic view of the fjord landscape.
Hoven Restaurant has a selection of warm and cold dishes. Hotel Alexandra operates the restaurant and brings extensive experience and traditions. À la carte and pizza menu for individuals and smaller groups. Please book your table in advance. Other menus for groups are available. Larger groups can also have served dinners or banquet dinners outside ordinary opening hours. Different events are held in Hoven Restaurant throughout the year.
Enjoy some quiet time in front of the fireplace in the room next to the main bar.
Hoven Bar
Hoven Bar has a wide selection of alcoholic and non-alcoholic beverages. Sit inside the bar area, or out on the western terrace.