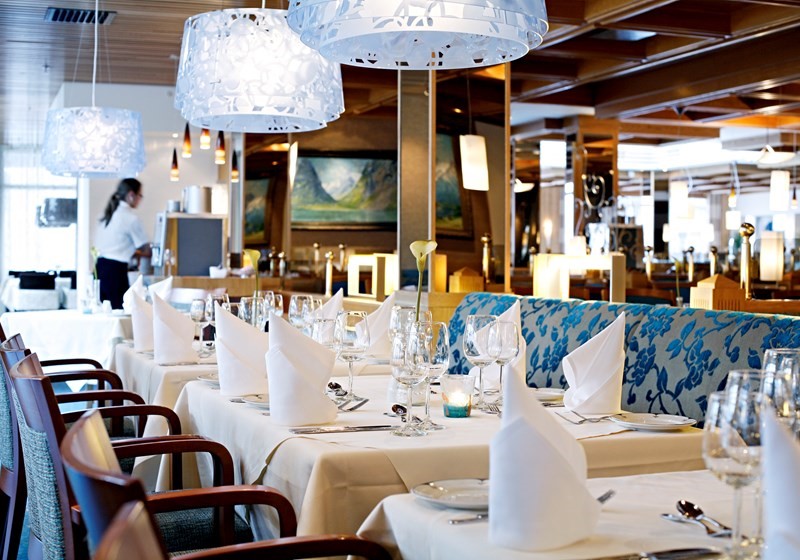 In the evening we grill several types of meat, fish or seafood on the dinner buffet.
Here you may find entrecôte, lambchops, or marinated pork. Various offers of marinated salmon, monkfish, scampi and scallops.
Wide selection of warm and cold dishes, and large dessert buffet. 
On Sundays we serve a large lunch buffet.