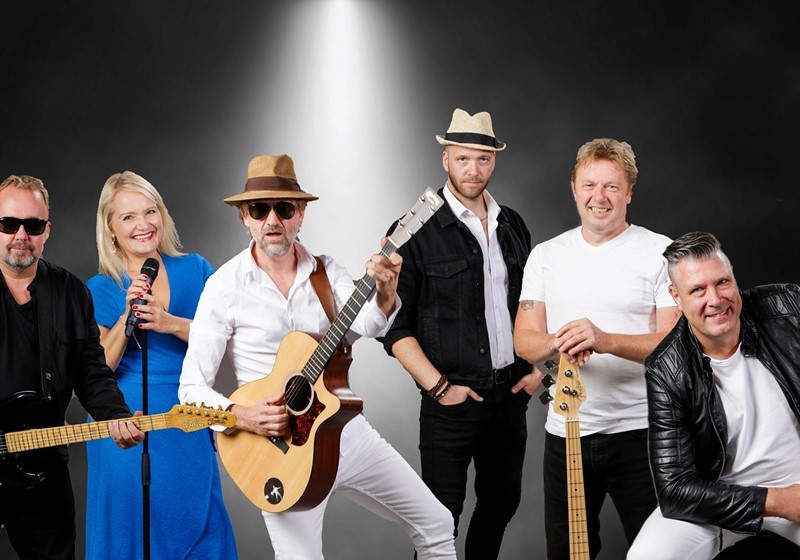 Jahn Teigen left a rare musical legacy to us all. He is undoubtably one of our mot popular artists with a career of more than 50 years. «En dags pause» is a band which was  created several years ago, with approval from Jahn himself, and they continue spreading the yoy that his music has given to so many people. 
A night with «En dags pause», is a travel through 50 years of sing-along. When listening to all these musical treasures you understasnd what a great artist and songwriter Jahn Teigen was. You will find yourself singing along with songs like "Mil etter mil», «Optimist», «Adieu», «Min første kjærlighet», «Det vakreste som fins», «Do-Re-Mi» and also songs from Prima Vera like «Det er en fin dag » and «Naboen».
On Saturday the doors to the concert will open at 21:30 hours, and the concert will start at 22:00 hours.
Package price
Concert weekend Friday to Sunday from NOK 3660 p.p. in double room. This includes the concert on Saturday, dinner buffet both evenings, breakfast on Saturday and Sunday, and free entrance to Alexandra Bath during the whole stay.
Only concert
If you don't stay at the hotel you can buy a concert ticket for NOK 350,- (+ fee). Package with concert ticket and dinner buffet in Restaurant Charlotte before the consert is NOK 860,- (+ fee). Buy your ticket here. 
Booking of rooms
Book rooms online through the form at this page, or contact us at tel. +47 57875050 or by mail at alex@alexandra.no. Please note that it is only possible to book from Friday to Sunday this weekend.