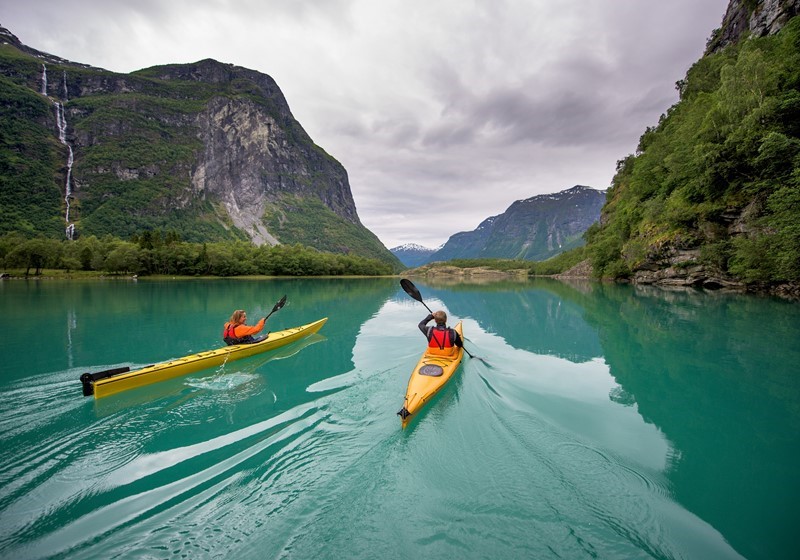 Enjoy a memorable summer stay in Loen!
Explore the great hikes in the area, or relax on your own balcony or in our many pools, with fantastic view to the fjord and the surrounding mountains. 
Go skyhigh to 1000 metres in 5 minutes with Loen Skylift, enjoy a walk on the enchanting paths at the top, or fly Ziplines across a 160 meter high ravine.
More information on activities here
Price examples per night:
2 persons in double room: From NOK 3.420,-
2 adults and 1 child: From NOK 3.920,-
2 adults and 2 children: From NOK 4.220,-
Prices include dinner and breakfast. Free entrance to Alexandra Bath.